LFA 155: Do Nascimento vs. Hodge (Niagara Falls, New York)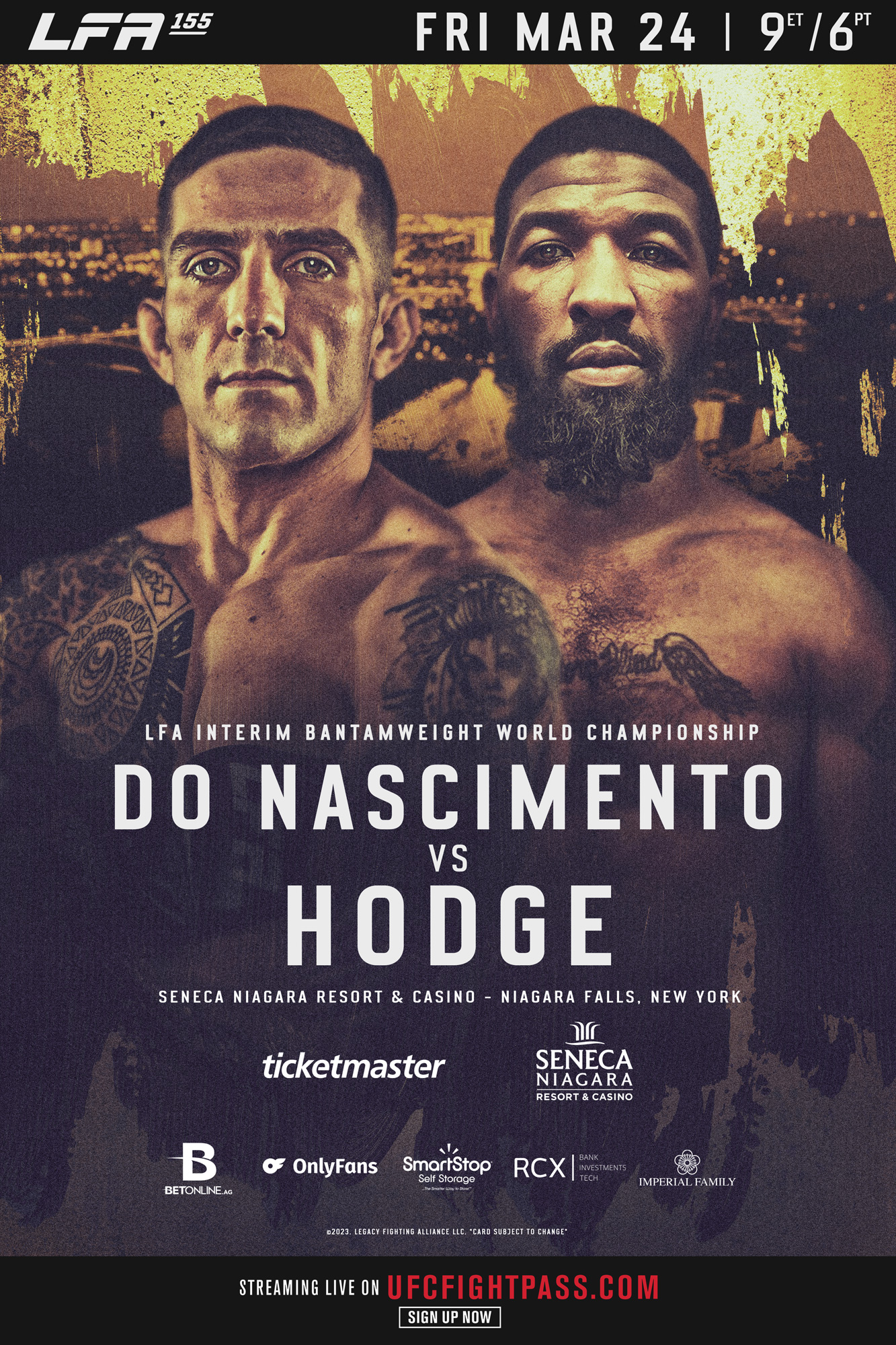 LFA 155 takes place Friday, March 24th at the Seneca Niagara Resort & Casino in Niagara Falls, New York. The main event will feature an interim bantamweight world title fight between Machida Karate standout Rafael "Mulisha" Do Nascimento and Midwest powerhouse Jerrell "Thunderkat" Hodge. The entire main card will be available worldwide on UFC FIGHT PASS® at 9 p.m. ET / 6 p.m. PT.
MAIN EVENT:
"MULISHA"
RAFAEL DO NASCIMENTO
vs.
"THUNDERKAT"
JERRELL HODGE
INTERIM BANTAMWEIGHT WORLD TITLE FIGHT
LIVE on UFC FIGHT PASS®
SENECA NIAGARA RESORT & CASINO
NIAGARA FALLS, NEW YORK
TICKETS AVAILABLE NOW AT TICKETMASTER.COM