LFA 152 – Valente vs. Bekoev – Shawnee, Oklahoma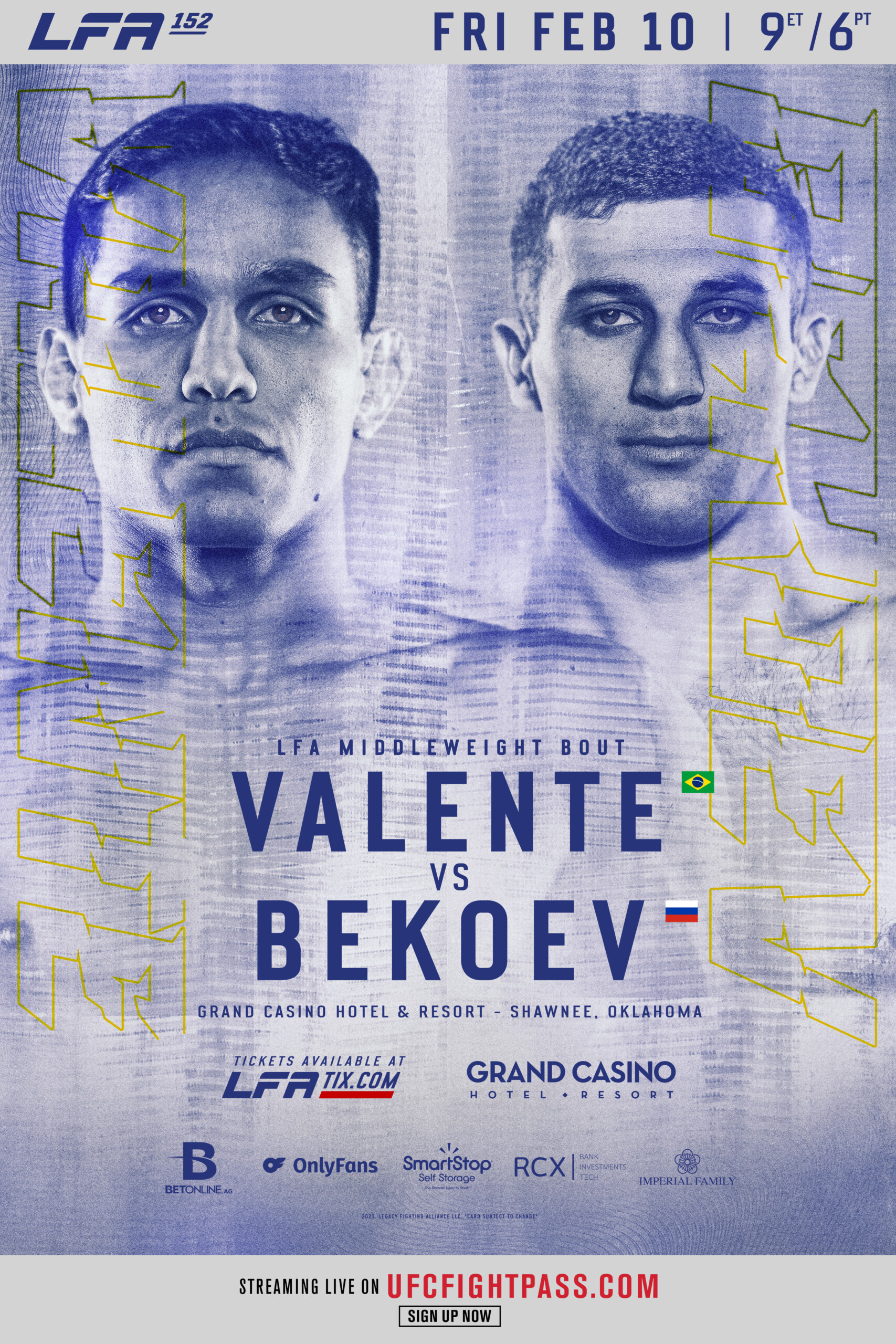 LFA 152: Valente vs. Bekoev takes place Friday, February 10th at the Grand Event Center inside the Grand Casino Hotel & Resort in Shawnee, Oklahoma, which is an exurb of Oklahoma City. The main event will feature a middleweight showdown between Brazilian powerhouse Renato "Índio" Valente and Russian kingpin Azamat Bekoev. The entire main card will be available worldwide on UFC FIGHT PASS® at 9 p.m. ET / 6 p.m. PT.
MAIN EVENT:
BRAZILIAN POWERHOUSE
RENATO VALENTE
vs.
RUSSIAN KINGPIN
AZAMAT BEKOEV
INTERNATIONAL MIDDLEWEIGHT SHOWDOWN
LIVE on UFC FIGHT PASS®
GRAND CASINO HOTEL & RESORT
SHAWNEE, OKLAHOMA
TICKETS AVAILABLE NOW AT LFATIX.COM